Board Information
The B&V Credit Union is a separate entity from Black & Veatch operating under the supervision of the State of Kansas and the National Credit Union Administration.
A Board of Directors is elected from the membership, along with Supervisory Committee members. All positions are voluntary with no compensation.
The office staff are compensated employees of the Credit Union reporting to the Board of Directors.
---
Office & Committee Members
Board of Directors:
William G. Stannard, Chairperson
Lawrence F. Beil II, Vice Chairperson
W. Brent Ferren, Treasurer
Mark H. Dittus, Assistant Treasurer
David J. Johnson, Secretary
Supervisory Committee:
Brian D. O'Neal, Chairperson
Allison R. Gregg
Ludwig F. Funke, Jr.
Keith R. Cummer
Office Staff:
Sandra K. Bartholomew, President
Briana K. Warburton, Loan Administrator
Kimberly D. Bankston, Member Service Representative
Aundra L. Reynolds, Member Service Representative
---
Our Philosophy
Doubtless many of you have seen recent advertisements and received mailings from one or more of the larger credit unions in the area. Perhaps you wonder how these credit unions differ from the B&V Credit Union, your credit union. The following should help explain those differences, discuss their possible impact on our credit union, and document the basic philosophy which the Board of Directors intends to follow.
---
Traditional vs. Commercial Credit Unions.
Traditional: Founded on the principle of "People Helping People," the B&V Credit Union was established as an independent organization of Black & Veatch employees and their families in keeping with the enabling legislation then in effect for credit unions. At the time, a credit union's defined field of membership was intended to limit membership to relatively small, closely-knit groups having a specific, common bond (employees of the same company, members of the same church, etc.). The essential concept was that members would help each other by sharing the collective assets of the group at rates (for both lender and borrower) more favorable than either could easily obtain at a commercial institution (bank, savings and loan, etc.). As part of that enabling legislation, credit unions were exempted from taxes (since each member would be taxed individually on his "share" of the operation) and other regulations applicable to commercial lending institutions. The B&V Credit Union has always operated under this basic philosophy.
Commercial: Particularly in the last several years and for various reasons, many credit unions, founded on the principles noted above, have been allowed to redefine their field of membership to be quite general to promote growth by expanding the number of people eligible to belong. With this growth, these credit unions have also greatly expanded their services, products, staffing, advertising, etc. to the point that, in many respects, they look and act very much like commercial lending institutions. This expansion of their products and services as well as the growth of these credit unions has not gone unnoticed by banks and other lending institutions who view them as unfair competitors. In fact, in recent years, the commercial lending community has caused legislation to be introduced which, if enacted, would have made ALL credit unions subject to essentially the same taxes and regulations as those with which commercial institutions must comply. Although the B&V Credit Union joined other credit unions by contributing to a cause opposing this legislation, we did so with reservations realizing that traditional credit unions such as ours were not the real targets of the proposed legislation.
It is the objective of the Board to see that the B&V Credit Union is allowed to continue to operate as a traditional credit union under the basic principles noted above. We not only want our membership to be aware of the distinctions identified above, but also to support the Board in fulfilling this objective. While no particular action by the membership is called for at this time, we hope that you will continue to look to us first as offering the best lending and borrowing services available to you and to let us know should we ever fail to measure up. Likewise, should the need for a more direct response arise, we want to be sure you are informed on this subject to the point you can be an ally in our efforts. Remember, we all benefit from favorable rates for both loans and dividends when share deposits are used for responsible member loans: a real Win - Win proposition.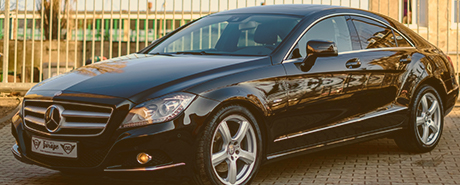 Announcements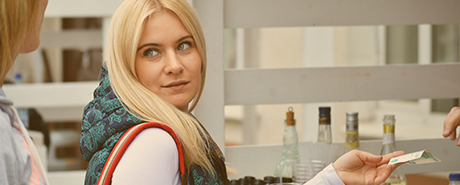 Why Credit Unions
Credit Unions are member owned and run. That means each member has equal ownership and equal voting power - regardless of how much money a member has in their account.
Credit Unions are not-for-profit organizations. That means we return our profits to our members in the form of attractive savings and loan rates. In contrast, banks focus on profits for their shareholders You'll get personalized service you can't get at a bank.